5 Experts Tell Secrets on Achieving Your Fitness Goals With or Without a Trainer
Five physical therapists explain exercising towards your fit body with or without a trainer.
As many insist it is something you compare, it is not meant to be like that. It is because having a trainer or none does have its pros and cons. In this article, I will dwell on it with the support of the insights of my colleagues in Kakayanan, who are experts in health, fitness, and sports. Here are their answers:


Self-efficacy is the end goal - Joseph.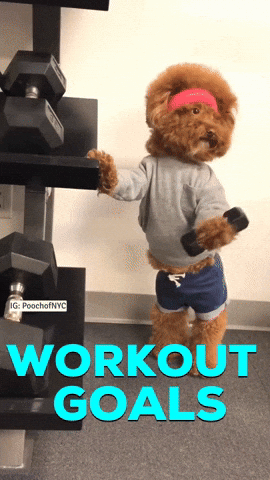 The first person I asked about this was Jo, one of our heads here in Kakayanan, who is affiliated with Meraki Training as a sports physiotherapist and a strengthening and conditioning coach.
He is one of the people you would run to if you need anything related to patient/client care while looking at things in the bigger picture.
He discussed that in terms of expectations with people, they need to realize that they are not necessarily paying for the programs themselves but for the guidance, experience, and expertise that the coaches possess.
In addition, it is another crucial thing that coaches aim to educate their clientele for them to do it alone after a while. Overall, it teaches independence and responsibility to oneself.
He emphasized that having a good coach gives you these perks: guided programs, strict monitoring, feedback, and guidance in terms of doing your exercises and safety, accountability, and the "extra push" factor, and guidance in what suits best for you (personalizing your workouts that is right for your needs.)
Although, it is necessary to be mindful of the costs that it might entail and coaches that use outdated methods and backhanded comments to motivate someone.
Therefore, it is best to screen coaches first to know if they are determined to look into your goals and maintain a good relationship with them. In my own opinion, these are significant factors to look out for.


Without target goals, things go astray - Cristel.
Another person answered was one of my teammates in Dalaw Homecare and a part-time instructor at a state university. Cristel has handled wellness cases in her private practice and previous affiliations. She also used to manage our Online Seniors Dance Class throughout the summer of this year
Working out on your own is not the real issue here, but she has observed that people who do these do workouts that are not structured enough to what they want to happen to their bodies. She insists on actual research or asking experts in the field to help them with how a particular movement must feel. Furthermore, see their progress from their starting point.
Cristel also does not recommend exercising without a trainer, especially in gyms.
It is due to instances of peer pressure, wherein people show off and push themselves beyond limit. As a result, being boastful puts someone in danger of injuries.
That is why having a trainer is beneficial to attain what someone wants to reach on their exercise journey. She explained that programs given by trainers could see which part of your body needs to be given the focus.
With proper forms, no compensation of movements happens, and injuries are less often. It is also good to have one be motivated and learn further about discipline to stick with what you want to achieve.
Although, like Jo, she said it is pretty costly, which can be a catalyst to prevent slacking off and do what you can to reach your goals.


Not all coaches and trainers ask about the history of injuries - Adriel.
Adriel is affiliated with an outpatient musculoskeletal clinic and with us as a telerehabilitation PT.
He used to work in a sports clinic in one of the affluent cities in Metro Manila.
He is also an enthusiast of fitness who does a variety of sports in his free time.
He weighed between the two choices and went into full detail about what to expect. He enumerated a few points that I truly appreciated.
First, someone has to expect a lot of sufficient research on how to do their program, in terms of how many days they are doing it, the day offs, foo intake, regimens to follow, and weights to use. For more detail, trial and error is at play, and gauging what conforms to their liking. That is why, in this statement, I see how it will be more of a learning experience.
In terms of having a trainer, their knowledge becomes your own unknowingly. He stated that many gym coaches give poor exercise advice, do not guide according to someone's need, and consider injury history, especially if you are in a class situation.
Nevertheless, trainers motivate you, but at times they encourage pushing yourself beyond what you are capable of. Remember, it is only applicable in some cases, but not always!
What is interesting is that Adriel summarized it in a way that a person will be able to anticipate